Celebrate the Solemnity of The Most Sacred Heart of Jesus with Us!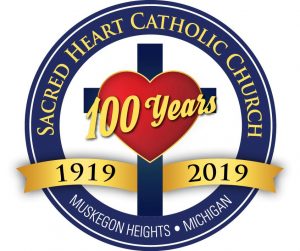 Sacred Heart will be 100 years old September 2019!
Everyone interested in being a part of this planning process is welcome!  Even if you cannot attend the meetings, call the office and let us know you want to help.  Monthly meetings are held on the last Monday  at 6:00 p.m. in the Gathering Room. 
Like us on Facebook!!  Invite your friends!!  Sacred Heart Church-Muskegon Heights, MI